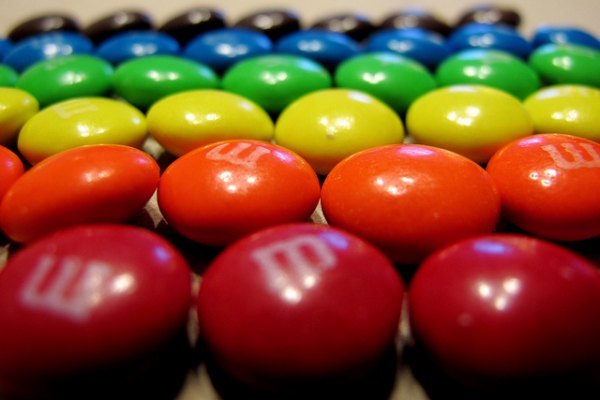 This op-ed originally appeared on eJewishPhilanthropy and is reprinted with permission.
Two important studies this summer noted the relatively lower Jewish engagement of interfaith couples. Instead of criticizing them or discouraging interfaith marriage, the Cohen Center recommended "strategies to introduce intermarried families to Jewish settings and offer them opportunities to participate." This evidences a growing consensus, in the liberal if not the traditional Jewish world, on the importance of engaging interfaith families, discussed in ways that do not alienate them.
But consensus is lacking on a gating issue to engagement. The Beyond Welcoming study declares that we have succeeded "in making intermarried families feel welcome." Even if that is correct, which I question, welcoming by itself, while essential, is insufficient. Advocates for every other marginalized Jewish group, including LGBTQ people, people of color, and people with disabilities, all agree that inclusion – the feeling of belonging – is necessary to support engagement.
Congregational consultant David Brubaker explains the difference:
A hospitable congregation welcomes visitors …, showing [them] that existing members are glad that they've come… [T]he visitor leaves feeling that his or her presence was truly appreciated.

Having been welcomed… offers no assurance that a visitor will also be fully included…  [I]nclusion is a much deeper form of acceptance… [O]nly genuine inclusion will convince me to remain part of the community. I will stay if I feel I truly belong.
Just like every other marginalized group, it stands to reason that interfaith couples and in particular partners from different faith backgrounds will not engage unless they are fully included – made to feel that they truly belong – in Jewish families, organizations and communities.
But unlike those other marginalized people, the partners from different faith traditions are by definition not Jewish, and there is no consensus on a commitment to their full inclusion.
Resolutions adopted by the Reform movement provide a telling comparison. The resolutions concerning LGBTQ people, transgender/gender non-conforming people, and people with disabilities recognize the distinction between welcoming and inclusion, and state full inclusion as their goal: "[T]o integrate fully all Jews into the life of the community regardless of sexual orientation," "[W]elcoming communities of meaningful inclusion, enabling and encouraging people with disabilities and their families to participate fully in Jewish life in a way that promotes a sense of personal belonging for all individuals," "[C]ommitment to the full equality, inclusion and acceptance of people of all gender identities and gender expressions."
But the movement's resolutions on interfaith marriage to date commit only to welcoming interfaith families and partners from different faith backgrounds, while also encouraging conversion. Conversion is a wonderful, personal, existential choice, but if full inclusion is essential to engagement, and if we are only willing to fully include those who convert, then far too many interfaith couples will continue to be disengaged.
How can partners from different faith backgrounds be fully included? Inclusion theory posits that inclusion requires an adaptation of underlying attitudes towards those to be included, and adaptive change in the established system with which they engage. As Brubaker explains,
Hospitality requires no adaptation on the part of the congregation. (Friendliness and welcoming, yes, but no deep change.) Inclusion is quite different. When a congregation begins to integrate people from a racial group or socio-economic status different from its own dominant culture, it usually must adapt its way of being to be genuinely inclusive. Modes of worship may need to broaden. Methods of decision-making may need to change. And interaction patterns among members may need to evolve… New ideas will stretch the prevailing doctrines and new energies will stress the existing systems.
The Cohen Center's We'll Cross That Bridge study points to the key adaptation that is needed in the case of interfaith families: "In some cases, despite the initial welcome by a congregation, couples felt an undercurrent of disapproval or being treated as outsiders rather than as integral and valued members of the community." It is the attitude that partners from different faith backgrounds are outsiders rather than members that needs to change.
In the deep-seated traditional view that Judaism is a system for the Jewish people and where what matters is being Jewish, interfaith marriage is wrong, and partners from different faith backgrounds are sub-optimal at best. Radical inclusion – radical because it stands that traditional view on its head – understands Judaism to be a system for the community of those who are engaging in Jewish life – who are doing Jewish – some of whom are Jewish, and some of whom, like the partners from different faith backgrounds, are not.
Radical inclusion requires adaptations in culture and in policies. We need to adapt attitudes such that interfaith couples and partners from different faith traditions are thought of as equal to inmarried couples and to Jews. And we need to adapt policies such that they are treated as equals.
Paraphrasing the Religious Institute on LGBTQ inclusion, interfaith couples and partners from different faith traditions need to be "made to feel like they are part of the family … full members of the faith community, with full opportunities to participate and equal responsibilities to serve."
Many say that their organization or community is already sufficiently welcoming, as the Beyond Welcoming study suggests. But as the Religious Institute noted in the context of LGBTQ inclusion, there is "a tendency toward complacency among many congregations once the rainbow banner is unfurled…. [M]any clergy and congregants consider LGBT inclusion a 'non-issue' because 'everyone knows we're welcoming.'"
If we want more interfaith families to engage in Jewish life and community, we should start this new year with a commitment to start working to fully include them. Because the alternative, as Brubaker concludes, is "inevitable decline. Congregations that refuse to include new people along with their new ways of being will inevitably discover that new people have no desire to affiliate."
Or, as one disabilities expert recently said, "If even one person feels excluded, disconnected, or isolated, the entire community is diminished. Fostering a sense of belonging is a Jewish imperative."